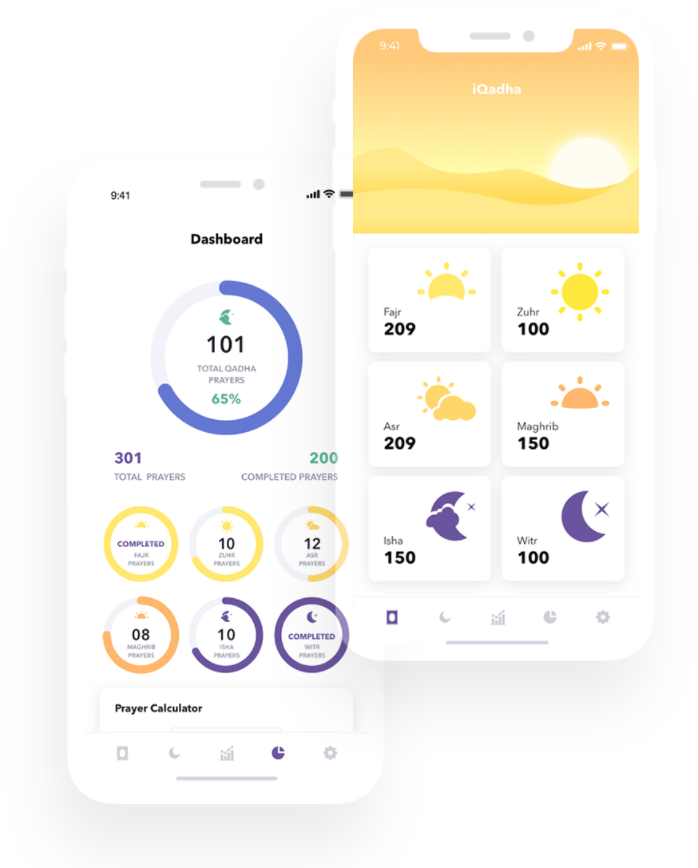 iQadha | Muslim App
iQadha is a mobile application for muslims that helps them keep track of their qadha prayers and enables them to create a schedule for offering those. The app also features location based prayer timings and prayer dashboard. The app was designed with material design philosophy in mind and was furnished with both light and dark modes for maximum usability.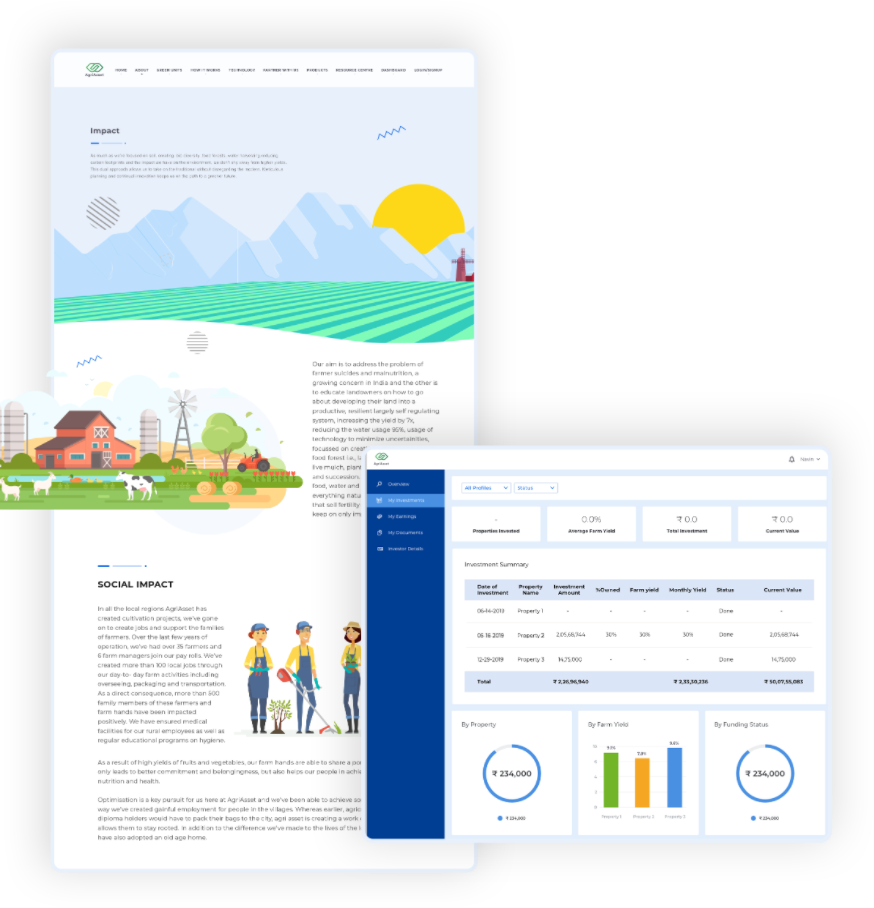 AgriAsset | Agricultural Technology Platform
App AgriAsset is a platform that provides farmers in India with resources for sustainable farming, maximum profit yield and encourages them to grow pesticide free food. Moreover, the platform connects farmers with investors and potential consumers aiming at creating a self sustainable ecosystem.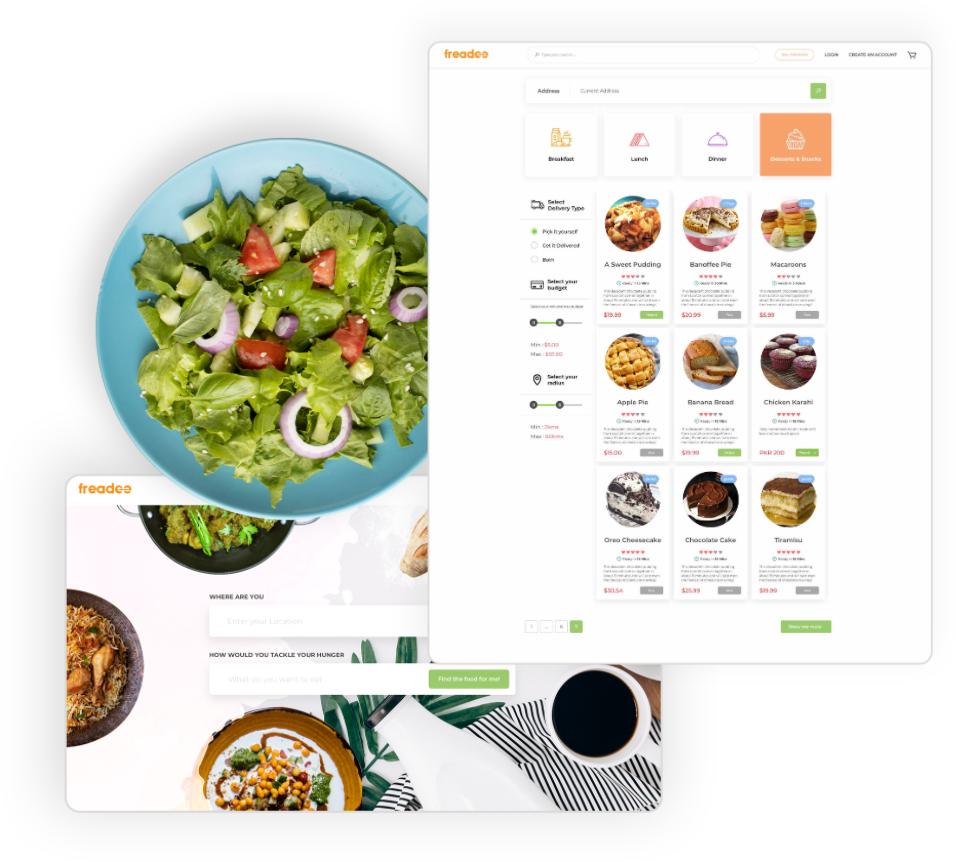 Freadee | Food Marketplace Website
Freadee is a marketplace for foodies connecting them to the home based chefs in their area. Keeping the target market in mind we designed a modern, clean and lively website that facilitates both the chefs and the food lovers.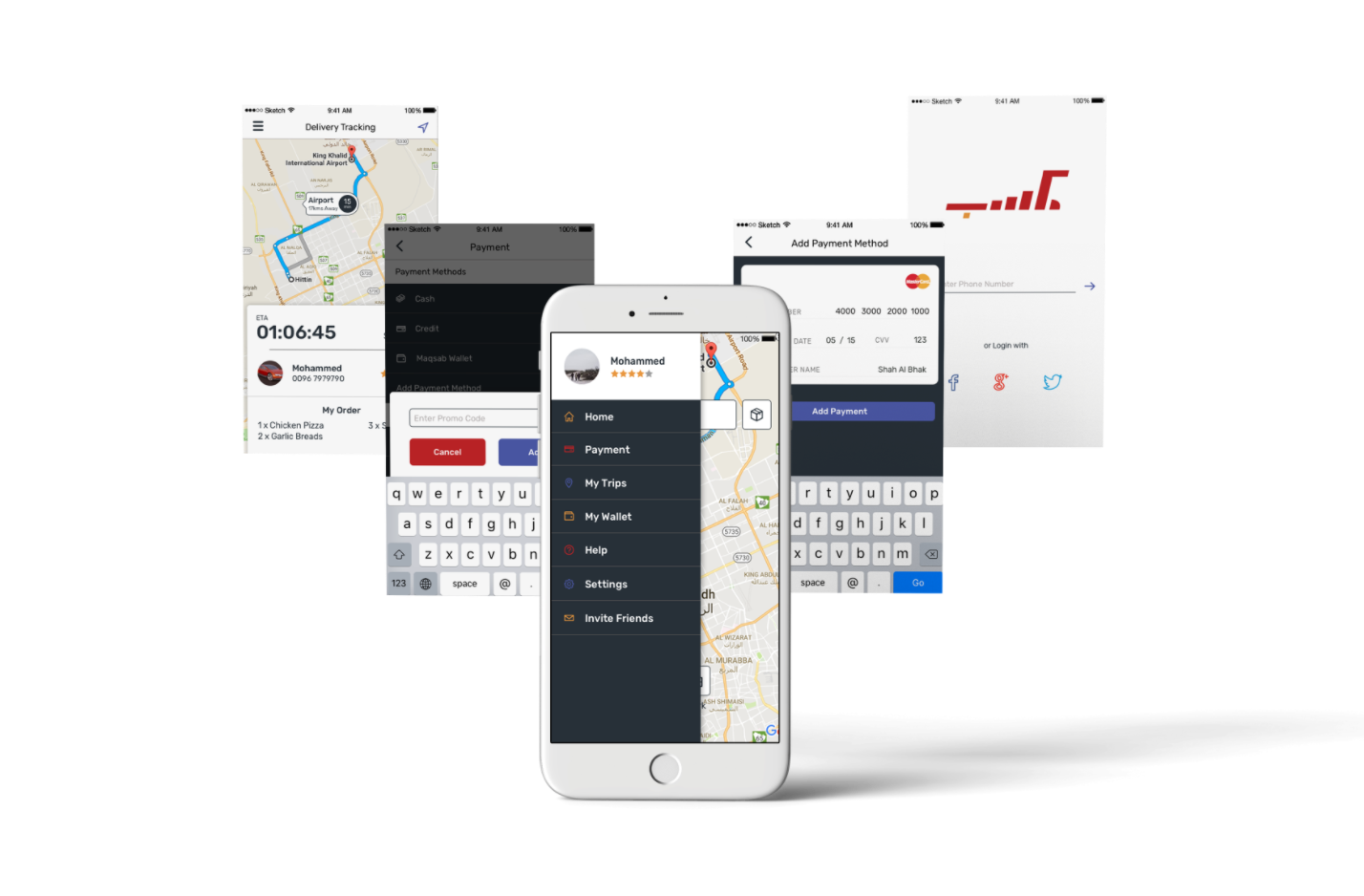 Maqsab | Ride Hailing Application
Maqsab is a ride-sharing app designed for the Saudi market. Available in both English and Arabic languages, it is a smart and innovative way of getting around town which is also compliant to the laws of the Kingdom. The app also features an out of the box multi-level marketing engine which enables the users to earn a share on the rides of people they refer the app to.
Beauty Button
Beauty Button was one of our MVP projects. The app was devoted to making life easier when it comes to your beauty, health and wellness. Initially, the app was launched and published on the Apple store and Google play store in the MVP phase. Later on, features were added to make the application advanced and fully functional for the masses.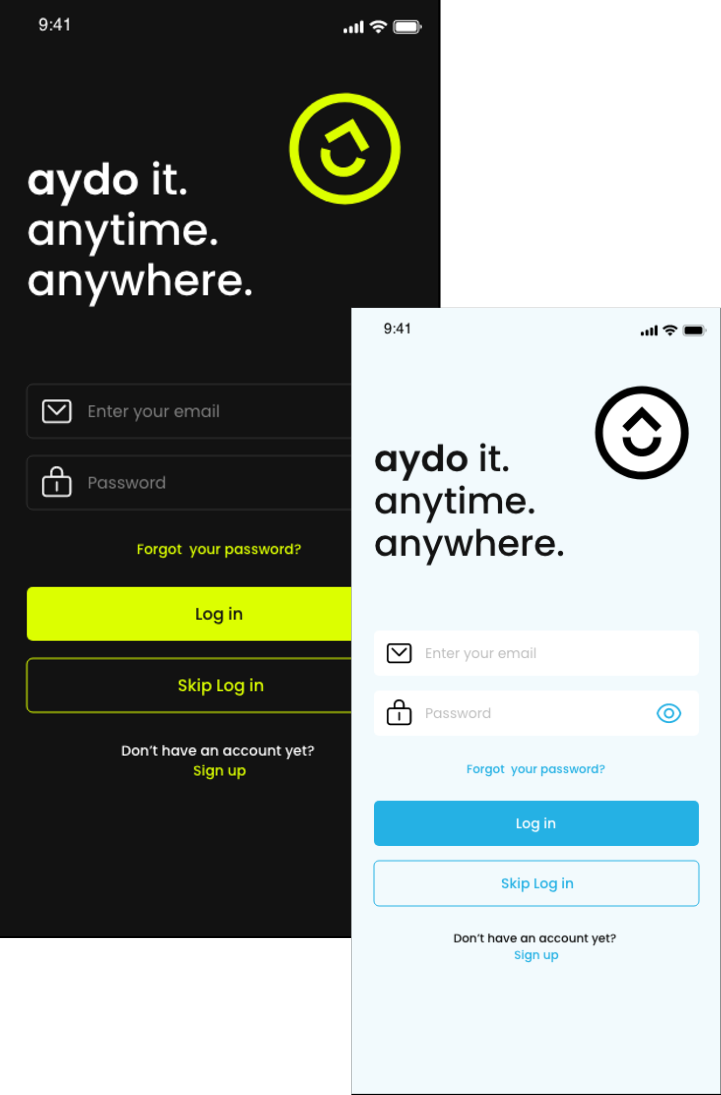 Aydo
Aydo — A global services marketplace platform was once an MVP project, only accessible to the market with its minimum viable version. It turned out to be a massive success and is now one of the most extensive applications in its segment.